Merchants can increase cash flow, customer spending, and encourage repeat visits with our Gift and Loyalty card solutions. Over the years the gift card concept has proven its worth and overall necessity to retailers of all types. Today gift and loyalty cards continue to grow in popularity due to the ease of use, streamlined reporting and added security over paper based gift certificate programs. Federal Bankcard offers customizable packages that are quick and easy to launch and can be integrated with your existing credit card equipment.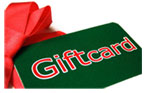 Gift Cards are plastic cards with a magnetic stripe that can be electronically set to a specific dollar amount and are used like cash for future purchases. Our program offers merchants the flexibility of launching a standard gift card system within a single or multi-location environment. Cards can be issued to consumers for any dollar amount the customer chooses. All transactions are processed in real time and balances are added and debited from the cards using a credit card terminal. Ideal for retailers of all sizes, this program offers several benefits: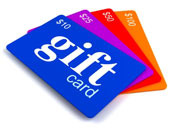 Increase sales and cash flow for the business
Promote brand awareness within the community
Tracking and reporting available online to merchants and consumers
Attract new customers when they receive the gift card
Supports "store credit" instead of offering cash refunds for returned merchandise

Loyalty Cards are plastic cards with a magnetic stripe that track customer visits or dollars spent. They are designed to increase visits to your establishment by rewarding your customers with points that are then used toward future discounts. No matter what program is supported by the merchant, consumers appreciate getting rewarded and earning something back on purchases. One of the most important advantages of having a Loyalty solution is that merchants have the ability to collect important cardholder demographic information like: name, address, email, birthday, and other items to then assist the merchant with building a database of opt-in customers that can be directly marketed to on a periodic basis. Other benefits of offering loyalty or rewards cards include:
Enhance image and brand reinforcement
Promote more return visits and larger average tickets
Tracking and reporting available online to merchants and consumers
Card members are more likely to refer others to visit
Contact a Federal Bankcard representative today to find out how establishing a Gift and Loyalty Card program will help you maximize your profits.