Offering customers multiple payment options allows you to capture all possible sales and provides an added convenience that consumers today have come to expect. Having the ability to accept debit card payments and credit card payments allows you to increase your cash flow while reducing costs associated with cash and checks. Studies show that credit card spending is dramatically higher than cash spending, creating a window of opportunity to increase your sales.
Credit card processing is the foundation of our business. Our rates are the lowest in the industry and are backed by our low price guarantee. We offer an array of payment services that tailor to your individual business needs. Opening a merchant account with Federal Bankcard will enable your business to accept the following credit payment types from your customers:

Convenience, security, and flexibility are crucial in processing, and debit cards are no exception. Give your customers the ability to use debit cards and you gain the benefit of a payment option that offers simplicity and a high level of security. Federal Bankcard provides processing for both PIN and Signature Debit.
Signature Debit is similar to a credit card transaction. Signature Debit cards often display logos of major credit cards, are initiated as a credit transaction, and require a signature. The purchase amount can take up to two or three days to post to the consumers bank account.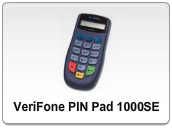 PIN Debit transactions are initiated as a debit at the point-of-sale. During the transaction, the consumer is prompted to enter their secure Personal Identification Number (PIN) to electronically authorize the transaction. Entering a PIN ensures that all of the transactions you accept are highly secure. Signatures or ID are not required when accepting PIN Debit transactions, as the PIN is the identification. Many of the credit card terminals we offer are equipped with internal PIN pad options and external PIN pads are also available. With direct access to all of the major debit networks, Federal Bankcard makes it easy to accept PIN-based debit and ATM cards regardless of your location.

Card Processing Features and Benefits
Increase sales
Improve cash flow
Increase average sale size
Improve productivity
Lower costs
Better customer service
Enhance your business image
Secure 24/7 online transaction reporting
Reliable 24/7 customer service
Risk management specialists help protect your business
Prompt funding of merchant accounts
If you are new to credit card processing, or looking for cost-savings and increased revenue, Federal Bankcard provides the solutions your business needs. We offer same day merchant account approvals and customized solutions to provide the payment plan and fee structure that works best for you. We have payment solutions for every type of business including retail storefront, mail order, phone order, tradeshow, professional, service industry, home-based and ecommerce. Give us a call today and find out how we can help expand your business!